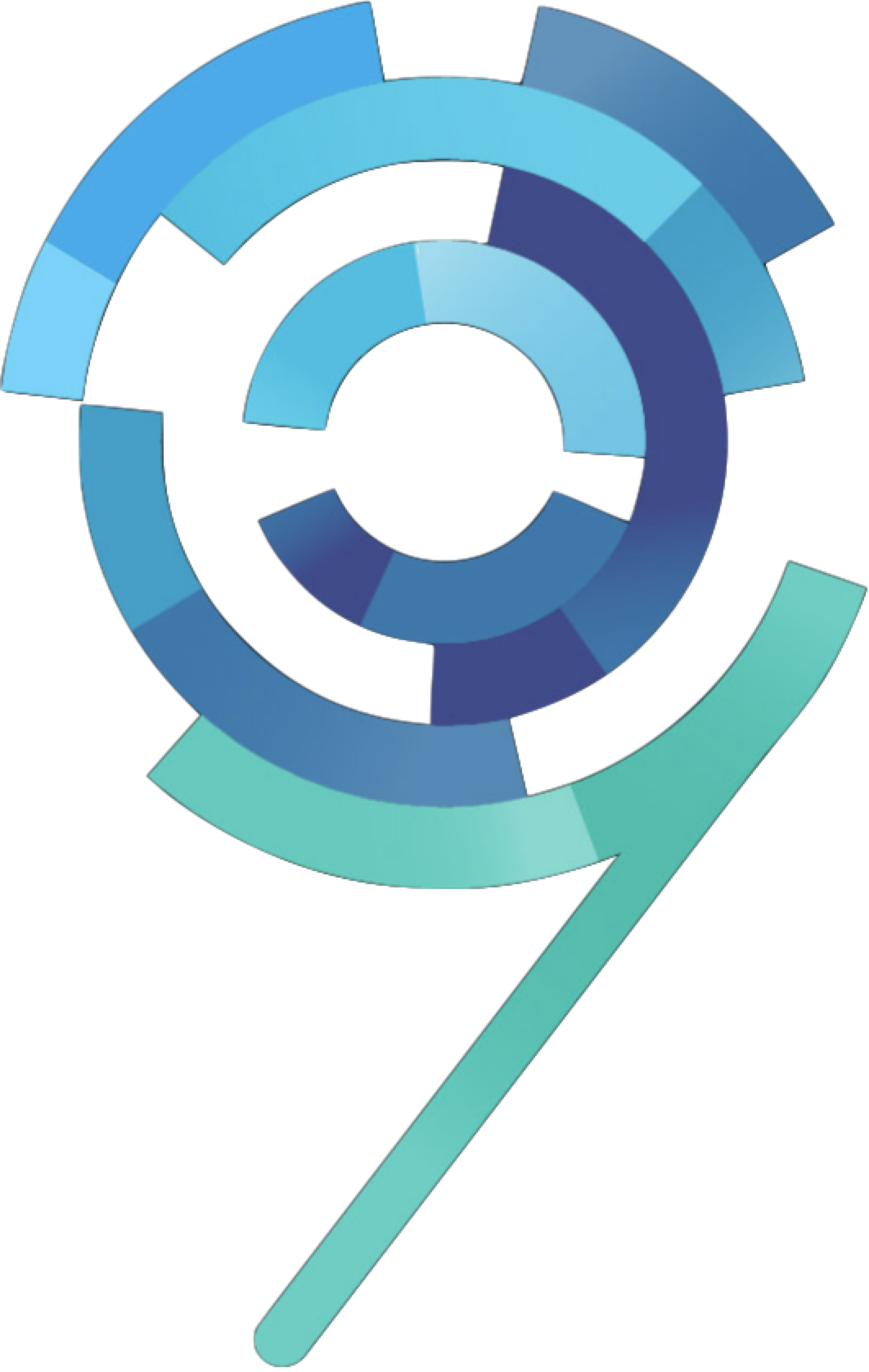 Strengthening recovery,
developing resilience
The 9th International Financial Markets conference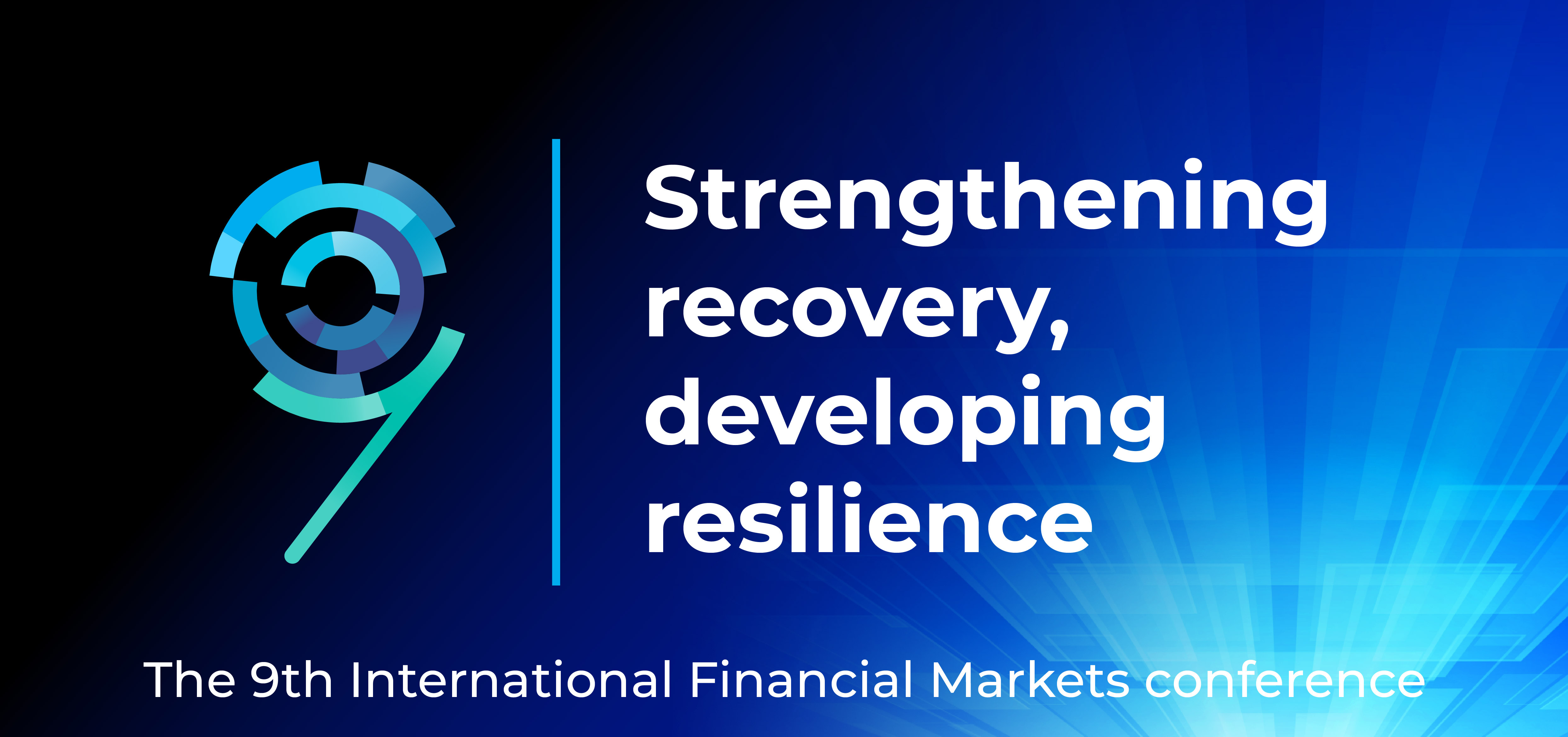 Radisson Blu Hotel Lietuva, Konstitucijos Av. 20, Vilnius, Lithuania
The 9th International Financial Markets conference
"Strengthening recovery, developing resilience"
3 February, 2023
Radisson Blu Hotel Lietuva, Konstitucijos Av. 20, Vilnius, Lithuania
The 9th International Financial Markets conference "Strengthening recovery, developing resilience", co-organized by the Ministry of Finance of the Republic of Lithuania and the Lithuanian Banking Association, brings together high-level policymakers and business practitioners for the thought-leadership and idea-exchange on the topical issues of the financial markets and beyond.
In 2020, the world was halted by the COVID-19 pandemic, which highlighted the relevance of cooperation, flexibility and preparedness for unforeseen challenges both in the everyday life and the economy. 2022 has brought new trials. The war in Ukraine, started by Russia, has led to turbulences in different sectors from energy to finance. An urgent need to adapt to unexpected changes as soon as possible simultaneously called for the strengthening of the overall resilience.
As a forum for discussions about the needs of the EU and Baltic capital markets, and required action with speakers and participants from the EU institutions, Baltic states and the industry, the conference will address current issues, including the impact of the war in Ukraine on the capital markets and the special relevance of access to finance for businesses in challenging times. Moreover, it will discuss the further development course of the capital markets for the Baltic countries, and will overview the deployment of digitization and innovation in the sector.
Programme
Preliminary Agenda
Registration and welcome coffee
Panel I. War in Ukraine: impact and challenges for the capital markets
Panel II. Business in turbulent times: access to finance (un)locked
Panel III. Connecting savers and businesses by employing retail savings in the Baltics
Panel IV. Cutting edge: tech trends in the capital markets
Closing of the Conference
Søren Kjær Mortensen
Vice President and Head of Lending at the NIB 
Atis Zakatistovs
Parliamentary Secretary of the Ministry of Finance, Latvia 

Dr. Atis Zakatistovs has been the Parliamentary Secretary in the Ministry of Finance of Latvia since January 2019. His areas of responsibility include expenditure management, taxation and AML policies. Dr. Zakatistovs is an independent Member of the Latvian Parliament, currently working in the Defence and Anti-corruption Committee.
Before entering politics, Dr. Zakatistovs had an academic career and a consultancy business first in Canada, then in Latvia. In 2001 he received his PhD in Philosophy at the University of Ottawa, Canada. As a visiting professor he taught courses in the history of ideas, environmental ethics and logic at the University of Ottawa and McGill University. He also worked at the Treasury Board of Canada Secretariat. Upon returning to Latvia in 2003, Dr. Atis Zakatistovs continued his academic career at the Riga Business School. As a change management consultant and business coach he has worked with leading Latvian companies on various projects.
For many years Dr. Atis Zakatistovs has worked closely with "Cerību spārni", a non-governmental organization supporting people with disabilities. He is a founding member of "Iespējamā Misija", an organization striving to eliminate inequality in education by recruiting talented school teachers.
Maya Hennerkes
Director Green Financial Systems of EBRD

Is the Director for Green Financial Systems at the Climate Strategy and Delivery Department of the European Bank for Reconstruction and Development (EBRD). Prior to this, she led EBRD's ESG work with financial institutions and private equity funds. She promotes sustainable financial systems and the integration of climate, environmental and social matters in investment decisions and management. Maya is a sustainable finance and ESG expert with almost 20 years of experience, with previous positions at the Inter-American Development Bank Group in Washington DC and Bloomberg L.P. in London.
She is a member of the Club of Rome's Think Tank 30 and serves on the Advisory Board of SustainableFinance.Live. Maya studied economics, political science and Latin America studies in Germany and Spain and holds an Executive Masters in Public Management from the Hertie School of Governance in Berlin.
Peter Bosek
CEO Luminor

Peter joined Luminor in 2021 from Erste Group, the Austrian-headquartered financial services group, where, most recently, he was the Group's Chief Retail Officer and Chief Executive Officer of Erste's Austrian branch.
During his 24 years with Erste, Peter held various management responsibilities. He first focused on real estate before becoming accountable for the bank's branch network. In 2007, he was appointed to the management board to oversee the Retail segment of the bank.
Peter has unique expertise across Retail banking and led the growth of Erste highly respected digital banking platform across Europe, in addition to overseeing the group's fintech and digital innovation units.
In Luminor, he aims to grow bank's lending, notably in mortgages and to SME customers, and to increase customer satisfaction.
A native of Vienna, Peter holds a Doctorate in Law from the city's university.
JIM TURNBULl
Deputy Director and Head of Product for the Capital and Financial Markets Development Department of EBRD 
Jim Turnbull joined EBRD in 2011 and is the Deputy Director and Head of Product for the Capital and Financial Markets Development Department (CFMD). He has over 30 years' experience in investment banking, pensions investment and funds management having managed both debt and equity portfolios in emerging and developed markets.
Jim led the project team that created and developed the highly successful AsianBondsOnline fixed income portal for the Asian Development Bank in 2003. He has significant "in-country" expertise as team leader for a large number of capital markets technical assistance projects for several international financial institutions including projects in the Baltics focusing on Pan Baltic integration, institutional investor base expansion, and the development of new financial instruments such as commercial paper and sustainable finance instruments. Between 2015-2020 he was an independent board member for the CSD, Depozitarul Central in Romania.
Jim has written extensively on the technical aspects of local capital market development in emerging markets and financial stability and has a B.Com from University of New South Wales, Sydney, Australia.
Valdis Dombrovskis
Executive Vice-President of the European Commission

Valdis Dombrovskis is Executive Vice-President of the European Commission responsible for an Economy that Works for People, also in charge of Trade (since October 2020).
Before this, he was Vice-President responsible for the euro, social dialogue, financial services and the Capital Markets Union. In Latvia, he was his country's longest-serving head of government with three terms as prime minister. He served as Finance Minister, was a Member of the Latvian Parliament and elected twice to the European Parliament. In his pre-political life, he worked as chief economist at the Bank of Latvia and before that, as a research assistant at Mainz University, at the Institute of Solid-State Physics in Latvia and the University of Maryland.
Valdis Dombrovskis was born on 5 August 1971 in Riga, and holds degrees in both physics and economics.
Informacija ruošiama...
Eivilė Čipkutė
President of the Lithuanian Banking Association
Economist dr. Eivilė Čipkutė was appointed President of the Lithuanian Banking Association in 2020.
Previously E. Čipkutė worked as a senior policy advisor at the European Investment Fund office in Brussels, Belgium. She also worked at World Bank's headquarters in Washington, D.C., USA where she served as senior advisor and advisor to the World Bank's Office of the Executive Director of the Nordic and Baltic Countries.
Before continuing her career in international institutions, E. Čipkutė worked for eight years at the Lithuanian Ministry of Finance, where she headed the Financial Markets Policy Department, was the board chairperson of Lithuanian state-owned insurance company "Mortgage insurance" and board member of Lithuanian state-owned company INVEGA.
Moreover, E. Čipkutė represented Lithuania in the Financial Services Committee of the EU Council and the Financial Services Working Party, in the European Banking and Securities Committees of the European Commission and conducted negotiations on the establishment of the EU Banking Union during the Lithuanian Presidency of the EU Council.
E. Čipkutė has obtained master's degree in international business at Georgetown University in the USA and has defended her doctoral dissertation in the field of social sciences and economics at Vilnius University, where she also taught a course in international economics for several years.
Dr. Eivilė Čipkutė
Lietuvos bankų asociacijos prezidentė
Ekonomistė dr. Eivilė Čipkutė Lietuvos bankų asociacijos prezidente išrinkta 2020 metais.
Prieš tęsdama karjerą LBA, E. Čipkutė dirbo vyresniąja politikos patarėja Europos investicijų fondo Briuselio (Belgija) atstovybėje. Anksčiau kelerius metus ji dirbo Pasaulio banko pagrindinėje būstinėje Vašingtone (JAV), kur ėjo vyresniosios patarėjos ir patarėjos pareigas Pasaulio banko vykdomojo direktoriaus Šiaurės ir Baltijos šalims biure.
Prieš tęsdama karjerą tarptautinėse institucijose, E. Čipkutė aštuonerius metus dirbo Finansų ministerijoje, kur vadovavo Finansų rinkų politikos departamentui, buvo valstybinės draudimo įmonės "Būsto paskolų draudimas" valdybos pirmininke, nacionalinės plėtros įstaigos INVEGA valdybos nare, atstovavo Lietuvai Europos Tarybos Finansinių paslaugų komitete bei Finansinių paslaugų darbo grupėje, Europos Komisijos Europos bankininkystės ir vertybinių popierių komitetuose bei vedė derybas dėl Bankinės sąjungos sukūrimo Lietuvos pirmininkavimo ES Tarybai metu.
E. Čipkutė turi tarptautinio verslo magistro laipsnį, kurį įgijo JAV Džordžtauno universitete, bei yra apgynusi socialinių mokslų srities, ekonomikos krypties daktaro disertaciją Vilniaus universitete, kur taip pat keletą metų dėstė tarptautinės ekonomikos kursą.
​IVARS BERGMANIS
Head of Institutional Markets LHV bank
Ivars Bergmanis has more than 30 years of global financial market experience. After working for four years on the buy side in Australia with Colonial Mutual Investment Management, he has spent the rest of his time on the sell side. This included 7 years in London with HSBC Investment Bank, where he was the Global Co-ordinator for natural resources research and part of an Institutional Investor research award-winning team.
Since 2004 he has focused on the Baltics and has participated directly in almost every significant Baltics-related IPO/ECM transaction including as a senior team member of SEB Enskilda (2007-2008) and Suprema Securities / Evli (2004-2006).
Since 2010 he has been with LHV Bank.
Ivars Bergmanis
LHV banko Institucinių rinkų vadovas
Ivars Bergmanis turi daugiau kaip 30 metų patirties globalioje finansų rinkoje. Ketverius metus dirbęs "Colonial Mutual Investment Management" Australijoje įsigijimų pusėje, vėliau karjerą tęsė pardavimuose. Šis etapas apėmė 7 metus "HSBC Investment Bank" Londone, kur I. Bergmanis ėjo globalaus gamtos išteklių tyrimų koordinatoriaus pareigas ir buvo apdovanojimų pelniusios institucinių investuotojų tyrimų komandos narys. Nuo 2004 m. jis daugiausia dėmesio skiria Baltijos šalims ir tiesiogiai dalyvavo beveik visuose reikšminguose su Baltijos šalimis susijusiuose IPO/ECM sandoriuose, įskaitant "SEB Enskilda" (2007–2008 m.) ir "Suprema Securities / Evli" (2004–2006 m.) vyresnysis komandos narys. Nuo 2010 m. dirba LHV banke.
​Mahmood Pradhan
Deputy Director, European Department at International Monetary Fund
Mahmood Pradhan is a Deputy Director in the European Department at the International Monetary Fund with primary responsibility for financial sector policies and regulation and, leads the IMF's work on EMU architecture, including the Banking and Capital Market Unions.  He was the IMF's mission chief for the Euro Area from 2011 to 2019 and earlier the IMF's mission chief for Japan, and Assistant Director in the Monetary and Capital Markets Department.  Mr. Pradhan also spent a long period in the private financial sector, as Chief Emerging Markets Strategist at Tudor Investment Corporation and subsequently an Emerging Markets Portfolio Manager at a macro hedge fund in London.  In his early career, Mr. Pradhan was an economist on Monetary and Financial market issues at the Bank of England.
Informacija ruošiama...
​Rimantas Šadžius
Member of the European Court of Auditors
Rimantas Šadžius is a member of the European Court of Auditors since 2016. His work focuses on the regulation of markets and competitive economy, especially the European Union's financial governance, with its Banking Union, the Capital Markets Union and the European System of Financial Supervision. He recently reported on the status of EU capital markets and the Single Market for investment funds, including SMEs access to finance and investor protection in the EU. Previously, Mr Šadžius served as Minister of Finance of Lithuania, as which he coordinated Lithuania's accession to the Eurozone and chaired the ECOFIN during Lithuania's Presidency of the Council in 2013.
Informacija ruošiama...
​Tomas Kontautas
Country Managing Partner, Sorainen

Tomas Kontautas is a Country managing partner at Sorainen Lithuania. He has over 20 years of extensive experience providing practical advice to help businesses navigate insurance law and banking regulatory processes.
T. Kontautas developed a strong banking regulatory profile while dealing with complex regulatory matters of traditional financial market players and the fintech industry. He also advises on environmental, social and governance (ESG) matters. T. Kontautas contributed to the development of the Lithuanian Strategy and Action Plan on Sustainable Finance.
T. Kontautas works with Lithuanian and international clients across a broad range of sectors, including energy, infrastructure, banking, fintech, insurance, capital markets, fund structuring and asset management, non-banking financing, and also lectures at Vilnius University.
Tomas Kontautas
"Sorainen" Lietuvos biuro vadovaujantis partneris

Tomas Kontautas yra "Sorainen" Lietuvos biuro vadovaujantis partneris. Turi daugiau kaip 20 metų patirties teikiant praktines konsultacijas, skirtas padėti įmonėms orientuotis draudimo teisės ir bankų veiklos reguliavimo procesuose.
Spręsdamas sudėtingus tradicinių finansų rinkos dalyvių ir "fintech" sektoriaus reguliavimo klausimus, T. Kontautas tapo bankininkystės reguliavimo srities ekspertu. Jis taip pat konsultuoja aplinkos, socialiniais ir valdymo (ESG) klausimais. T. Kontautas prisidėjo prie Lietuvos tvariųjų finansų strategijos ir veiksmų plano rengimo.
T. Kontautas dirba su klientais iš Lietuvos ir užsienio, atstovaujančiais įvairiems sektoriams, tarp jų – energetikos, infrastruktūros, bankininkystės, "fintech", draudimo, kapitalo rinkų, fondų struktūrizavimo ir turto valdymo, nebankinio finansavimo, taip pat dėsto Vilniaus universitete.
​David Wright
President of EUROFI
David Wright is the current President of EUROFI, the European financial services think tank and a specialist partner of Flint-Global, a strategic business consultancy based in London providing advice on international policy and regulatory developments for financial services clients. David joined Flint after over 34 years in the European Commission in Brussels. From 2000 to 2010 he was first Director, then Deputy Director General for financial services policy, where he played a leading role in the integration of European capital markets and the EU's response to the financial crisis. He was the rapporteur on both the Lamfalussy and the De Larosière Committees which changed the EU's institutional framework for financial services, setting up bodies such as the European Banking Authority, the European Securities and Markets Authority, the European Insurance and Occupational Pensions Authority and the European Systemic Risk Board at the European Central Bank. David has unrivalled international regulatory experience in financial services. After leaving the European Commission he was the Secretary General of the International Organisation of Securities Commissions (IOSCO) from 2012-2016. He has also represented the European Commission and IOSCO at the Financial Stability Board and led the EU-US Financial Markets Regulatory Dialogue for many years.
​Gintarė Skaistė
Minister of Finance of the Republic of Lithuania

Ms. Gintarė Skaistė is the Minister of Finance of the Republic of Lithuania. She has more than 14 years of experience in politics and economy – in 2016 Ms. Skaistė was elected as the Member of the Seimas (Parliament) of the Republic of Lithuania and re-elected in 2020. She worked in the Committee on Social Affairs and Labour and Committee on Budget and Finance. Prior to the Parliament, Gintare Skaiste was Kaunas City Councillor for 9 years and Deputy Chair at the Urban Development and Investment Committee. She holds Master's degree in Economics (in 2011) and a PhD in Social Sciences (in 2016). Ms. Skaistė is a Member of the Lithuanian Riflemen's Union and the Honorary Member of the Lithuanian Community of the Atlantic Treaty.
​Vaida Česnulevičiūtė
Vice-Minister of the Ministry of Finance of the Republic of Lithuania

Currently Ms Vaida Česnulevičiūtė holds the position of the Vice-Minister of the Ministry of Finance of the Republic of Lithuania. In this position Vice-Minister V. Česnulevičiūtė is responsible for the areas of the European Union investments; international financial assistance; financial market policy; National Fund; Municipal Financial Affairs Group.
In 2019-2020 she was the advisor to the President of the Republic of Lithuania for economics and innovations. From 2014 to 2019 Ms V. Česnulevičiūtė worked for the Bank of Lithuania in various leading positions. In October 2018 – May 2019 she underwent a traineeship at the European Central Bank. From 2009 to 2016 she worked for the law firm Eversheds Saladžius and the Financial Mechanism Office of the European Free Trade Association.
Ms V. Česnulevičiūtė holds the Master's Degree in Commercial Law obtained at Vilnius University. She also studied international banking and finance law at University College London.
​Werner Hoyer
President of the European Investment Bank
Werner Hoyer has a PhD (economics) from Cologne University where he also started his career in various positions. Dr Hoyer served for 24 years as a Member of the German Bundestag. During this period, he held the position of Minister of State at the Foreign Office on two separate occasions. In addition, he held several other positions, including that of Whip and FDP Security Policy Spokesman, Deputy Chairman of the German-American Parliamentary Friendship Group, FDP Secretary General and President of the European Liberal Democratic Reform Party (ELDR).
Upon appointment by the EU Member States, Dr Hoyer commenced his first term as EIB President in January 2012. His mandate was renewed for a second term commencing on 01 January 2018.
Dr Hoyer and wife Katja have two children.
​Gediminas Šimkus
Chairman of the Board of the Bank of Lithuania
Gediminas Šimkus is a Chairman of the Board of the Bank of Lithuania and a member of the Governing Council of the European Central Bank. He joined the Bank of Lithuania in 2002, and over the 18 years of his work at this institution consistently furthered his career, gaining experience in banking supervision, financial stability, analysis and forecasting of global and domestic economic developments, monetary policy formation, macro-prudential and economic policy decision-making, statistical compilation and dissemination. Two years spent working at the European Central Bank (ECB) contributed even more to his knowledge and experience. As Member of the Board of the Bank of Lithuania, he oversaw the field of banking and financial stability.
​INGA SKISAKER
CEO Swedbank Lithuania
Inga Skisaker has joined Swedbank Lithuania as CEO and Chairwoman of the Board in September 2021. Before joining Swedbank, she had leading positions in Nordea Bank, including senior positions in Nordea Bank ABP, Head of Nordea Baltics and Head of Nordea Lithuania. Prior to her career in Nordea she was the CEO of one of the largest retailers in Lithuania – RIMI (part of ICA group). Inga Skisaker used to work as an independent board member at Telia Lithuania, was a board member at Baltic Management Institute and Investors Forum Lithuania.
​Tomas Thyblad
Vice President at Nasdaq, Head of ESG Solutions

After his studies Tomas began his career at Sveriges Riksbank, where he was responsible for the implementation of monetary policy.
Back in 2002, Tomas started at NASDAQ – Beginning as a business analyst and bid manager at OMX Technology before moving over to OMX Treasury, where he became the Vice President and Treasurer for the Non-US entities. Continuing as a Vice President, this time for Nasdaq Clearing, Tomas was also the Chief Risk Officer and the Chairman of the Clearing Risk Committee and Default Committee. Afterwards, Tomas moved to Nasdaq Treasury and became the Head of Financial Risks and Treasury Operation in EMEA / APAC. Tomas transferred back to Nasdaq Clearing in 2019 to be interim Head of Clearing Risk and Programme Director for the Risk Management Enhancement Programme.
As of April 2020, Tomas is the Vice President and Head of ESG Solutions, European Markets for Nasdaq, where he is responsible for coordination of initiatives and the tactical and strategic work around offerings in the Environmental, Social, and Governance area. He also serves as Director of the Board of Nasdaq Clearing as well as Council member in the Supervisory Council in Nasdaq CSD.
​Kęstutis Juščius
CEO of AUGA group

Kęstutis Juščius is the CEO and main shareholder of AUGA group, Europe's largest vertically-integrated organic food producer, which is now transforming to AgTech. Listed on the Nasdaq Vilnius, with over 1200 employees, the company is often presented as an example of sustainability and good corporate governance, and of maintaining agility even as a large and complex business.
Through his unique philosophy of marrying agriculture with technological innovation, Kęstutis spearheads an expert team of agronomists, engineers, and tech innovators that are working together to create a technology-driven, globally adaptable food production system that minimizes greenhouse gas emissions.
Kęstutis is the one to talk to about the issues of sustainability and resilience in agriculture and about real solutions to these challenges. He also has valuable insights on the management of a very complex business with an independent board, creativity, technology development, and thinking big to change the world and actually doing it.
​Sonata Gutauskaitė-Bubnelienė
CEO and Chairwoman of the Management Board at SEB bank Lithuania
Sonata started her career at SEB more than 20 years ago as a client consultant and has held a number of senior positions within the bank. Before becoming the bank's CEO, Sonata was responsible for Baltic Retail business in the three Baltic banks at SEB. She has a deep experience in banking, having worked for SEB in a variety of teams, areas and markets with a focus on innovation, digitization and sustainability.
​Simonas Gustainis
Managing Partner, BaltCap
BaltCap is a multi-strategy private equity investor in the Northern and Central Europe that currently manages around EUR 500 million of capital and has a portfolio of 45 companies across four different strategies, including buyout, infrastructure, venture capital and growth capital. Sustainability is at the roots of the firm since its foundation in 1995 when EBRD and Scandinavian investors established the first Baltics-oriented fund.
Simonas is with BaltCap since 2004. He is also a chairman of the investment committee at BaltCap Infrastructure Fund which has deployed almost EUR 300 million in the Baltic States and Poland targeting reduction in carbon emissions since 2017. During the 18 years in the firm he has witnessed and was involved in the evolution of the approach from reporting to risk management to impact investing. Simonas holds an EMBA from INSEAD.
​Ingrida Šimonytė
Prime Minister of the Republic of Lithuania
Ms Ingrida Šimonytė is the Prime Minister of the Republic of Lithuania. From 2009 to 2012 she was the Minister of Finance of Lithuania, from 2013 to she was a Member of the Board at the Bank of Lithuania, also a lecturer and the President of the Council of Vilnius University. Ms Šimonytė was elected to the Parliament in 2016 and worked with the Committee on European Affairs, Anticorruption Commission, Commission for the Rights of People with Disabilities, was the Chair of the Committee on Audit. In 2020 she was re-elected for a second term. Ms Šimonytė holds Master's degree in Economics. During the pandemics she was volunteering for some NGOs. Today she is volunteering in different activities helping Ukrainian families forced from their homeland due to the Russia's war against Ukraine.