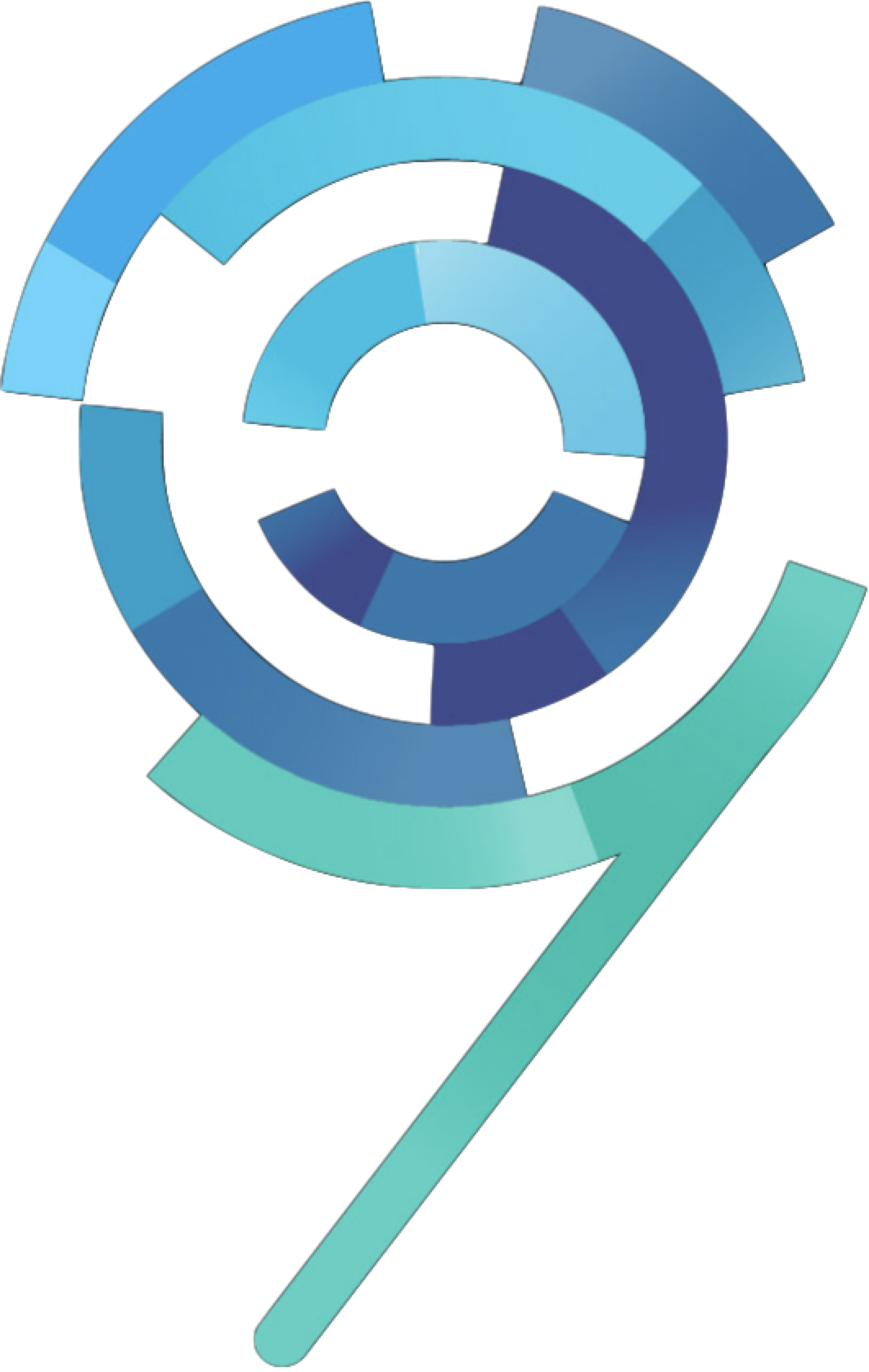 Strengthening recovery,
developing resilience
The 9th International Financial Markets conference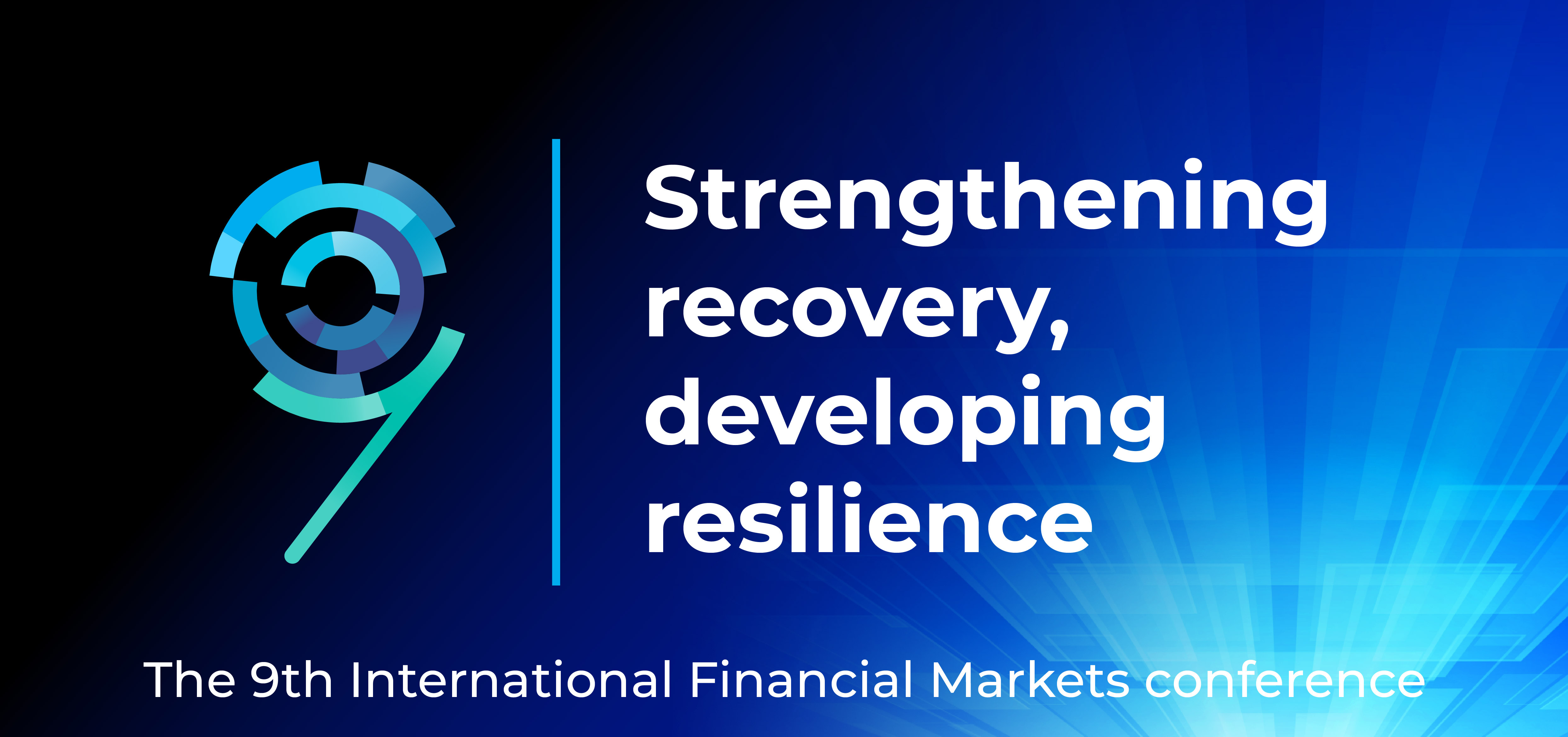 Radisson Blu Hotel Lietuva, Konstitucijos Av. 20, Vilnius, Lithuania
The 9th International Financial Markets conference
"Strengthening recovery, developing resilience"
3 February, 2023
Radisson Blu Hotel Lietuva, Konstitucijos Av. 20, Vilnius, Lithuania
The 9th International Financial Markets conference "Strengthening recovery, developing resilience", co-organized by the Ministry of Finance of the Republic of Lithuania and the Lithuanian Banking Association, brings together high-level policymakers and business practitioners for the thought-leadership and idea-exchange on the topical issues of the financial markets and beyond.
In 2020, the world was halted by the COVID-19 pandemic, which highlighted the relevance of cooperation, flexibility and preparedness for unforeseen challenges both in the everyday life and the economy. 2022 has brought new trials. The war in Ukraine, started by Russia, has led to turbulences in different sectors from energy to finance. An urgent need to adapt to unexpected changes as soon as possible simultaneously called for the strengthening of the overall resilience.
As a forum for discussions about the needs of the EU and Baltic capital markets, and required action with speakers and participants from the EU institutions, Baltic states and the industry, the conference will address current issues, including the impact of the war in Ukraine on the capital markets and the special relevance of access to finance for businesses in challenging times. Moreover, it will discuss the further development course of the capital markets for the Baltic countries, and will overview the deployment of digitization and innovation in the sector.
Registration and welcome coffee
Conference opening
Gintarė Skaistė, Minister of Finance of the Republic of Lithuania
Welcoming Speech
Ingrida Šimonytė, Prime Minister of the Republic of Lithuania (video)
Panel I. War in Ukraine: impact and challenges for the capital markets
Moderator:
David Wright, Chairman of The European think-tank dedicated to financial services (Eurofi)
Panelists:
Gintarė Skaistė, Minister of Finance of the Republic of Lithuania
Alfred Kammer, Head of International Monetary Fund (IMF) Europe
Florian Denis, Member of Cabinet of the Commissioner Mairead McGuinness, Financial services, financial stability and Capital Markets Union at European Commission
Rimantas Šadžius, former Member of the European Court of Auditors
Panel II. Business in turbulent times: access to finance (un)locked
Moderator:
Eivilė Čipkutė, President at the Lithuanian Banking Association
Fire Side Chat: Jürgen Rigterink, First Vice President and Head of Client Services Group, EBRD & Andrius Načajus, Head of Luminor Lithuania
Panelists:Gediminas Šimkus, Governor, Bank of Lithuania
Bjørn Sibbern, President, European Markets at Nasdaq
Andrius Načajus, Head of Luminor Lithuania
Jonas Rimavičius, CFO at Ignitis
Panel III. Connecting savers and businesses by employing retail savings in the Baltics
Introduction:
Retail Investment Strategy. Commission approach to balancing investor protection and stimulating capital markets. Presentation by Mindaugas Valiulis, Capital Markets Union Unit at European Commission.
Moderator: Vytautas Eidukaitis, Chairman of the Financial Markets Committee at Lithuanian Banking Association, Head of Financial Institutions and Capital Markets at Swedbank Lithuania
Panelists:
Vaida Markevičienė, Vice-Minister of the Ministry of Finance of the Republic of Lithuania
Arminta Saladžienė, Vice President, Head of Post Trade, European Markets at Nasdaq
Andres Suimets, Head of Private Banking & Wealth Management at Swedbank Estonia
Mindaugas Valiulis, Capital Markets Union Unit at European Commission

Panel IV. Cutting edge: tech trends in the capital markets
Introductory presentation by Rolandas Juteika, Head of "Revolut Securities"
Moderator:
Joana Baublytė-Kulvietė, Co-Founder and Partner at "Walless"

Panelists:
Rolandas Juteika, Head of "Revolut Securities"
Jeff Pasquerella, Global Head of Business Development at "Drivewealth"
Vytautas Plunksnis, Founder of the Investors Association and Chairman of the Board of the Association
Jan Lorenc, Head of Global Digital Assets at "Nuvei"
Closing of the Conference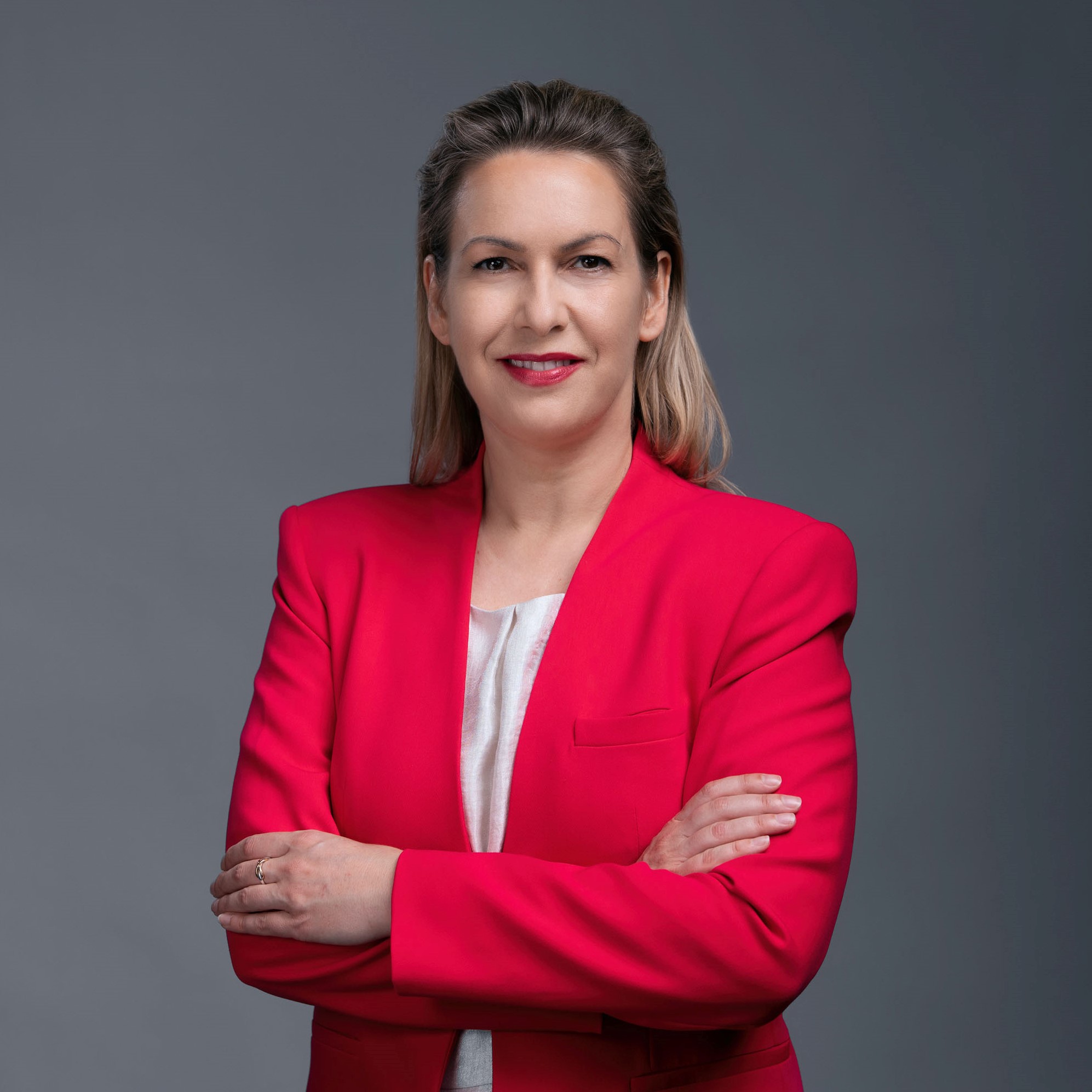 President of the Lithuanian Banking Association
Lietuvos bankų asociacijos prezidentė
FLORIAN DENIS
Member of the Cabinet of Commissioner McGuinness at the European Commission
Florian Denis is Member of the Cabinet of Commissioner McGuinness at the European Commission. He advises the Commissioner on financial markets, Capital Markets Union and digital finance. He was previously policy officer on Digital Finance (2019-2020) and Capital Markets union (2015-2018) at the European Commission (DG FISMA). He also worked at the French Financial Markets Regulator (Autorité des Marchés Financiers), as head of the issuer policy division (2018-19) and as a senior investigator in the Inspection Directorate (2011-2015). Between 2008 and 2011, he was a lawyer in a business law firm in Paris, Gide Loyrette Nouel. He holds degrees from Sciences-Po Paris (2004) and HEC Paris School of Management (2006). He was admitted to the Paris Bar in 2008 and is a Certified International Investment Analyst (CIIA, 2014).
JOANA BAUBLYTĖ-KULVIETĖ

Co-Founder and Partner at "Walless"

Joana is an attorney at law, co-founder and partner of law firm WALLESS, currently heading the firm's banking and finance practice group. She has 18+ years of experience in advising clients on financing and capital markets transactions as well as financial services regulatory matters.
Mindaugas Valiulis

Policy Officer, Capital Markets Union unit, European Commission (DG FISMA)
Mindaugas Valiulis has spent the last 6 years working as a policy officer within the Capital Markets Union team at the European Commission (DirectorateGeneral for Financial Stability, Financial Services and Capital Markets Union). His work involves the development, coordination and implementation of strategic policy initiatives targeted at building a single market for capital within the European Union. Most recently he has been focusing on files relating to alternative finance and retail investment.
Previously, Mindaugas worked in strategy consulting. He has an educational background in economics from the University of Warwick (UK) and the University of Mannheim (DE).
Alfred Kammer
Director, European Department International monetary fund

Alfred Kammer is the Director of the European Department at the International Monetary Fund since August 2020. In this capacity, he oversees the IMF's work with Europe.
Mr. Kammer was previously the Chief of Staff of the Office of the Managing Director, advising the Managing Director on strategic and operational issues and overseeing operations for the senior management team; Deputy Director of the Strategy, Policy and Review Department, overseeing the work on Fund strategy and surveillance policy; Deputy Director of the Middle East and Central Asia Department, overseeing regional economic developments and financial sector issues; Director of the Office of Technical Assistance Management, advising management on technical assistance operations and overseeing fundraising and global partnerships for capacity building; and Advisor to the Deputy Managing Director. Mr. Kammer also served as resident representative of the IMF in Russia. Since joining the IMF, Mr. Kammer worked with countries in Africa, Asia, Europe, and the Middle East, and on a wide range of policy and strategic issues.
Jürgen Rigterink
EBRD First Vice President and Head of Client Services Group
Jürgen Rigterink is the EBRD's First Vice President and the Head of its Client Services Group.
Mr Rigterink oversees the Client Services Group which is comprised of the Banking and Policy & Partnerships departments. He has overall responsibility for implementation of Banking and Policy objectives, ensuring that EBRD investments, policy engagement and advisory services deliver the maximum transition impact in the countries where the EBRD works.
From July to November 2020, Mr Rigterink was also the EBRD's Acting President, running the Bank in the period between the departure of Sir Suma Chakrabarti and the arrival of Odile Renaud-Basso.
Before he came to the EBRD in 2018, Mr Rigterink was the Chief Executive Officer and Chairman of the Management Board of FMO, the Dutch Development Bank.
Before his time at FMO, he worked in the private sector at ABN AMRO, where he ran the company's activities in Kazakhstan and held a number of senior positions including Sector Head of Central and Eastern Europe, Middle East and Africa.
JAN LORENC
SVP and Head of Global Digital Assets at NUVEI
Jan Lorenc, SVP and Head of Global Digital Assets at NUVEI, believes that financial complexity is a barrier to innovation and is blocking economic prosperity and inclusion. NUVEI as the leading global payment technology platform providing clients and partners to succeed locally and globally with one stop integration - has a truly unparalleled capacity to cut through enormous banking complexity to empower businesses to thrive.
Jan has joined NUVEI group to head up the digital assets vertical after spending his 20 professional career years across various fast-paced industries. Leading teams and expanding into different geographies within the Crypto space (Banxa and Wirex), challenging the cumbersome cross-border payment ecosystem with FinTech unicorn (TransferMate) and managing within the Corporate Banking & Treasury Services ( J.P. Morgan, IBRC, AIB and AGC) to navigate through some of the most unprecedented banking times particularly around the credit crisis.
These experiences have given Jan a unique bird's-eye-view of fintech, crypto and banking industries as it has come to prominence. Jan's true passion lies not only in changing and improving the status quo of the current crypto markets for more diverse, inclusive, resilient ecosystem which benefits everyone but also pushing financial service providers to do more for the people all over the world who need new technologies to create a brighter financial future.
Jan holds MBA from the University of Northern Virginia and Diploma in Financial Advice from University College Dublin.
JEFF PASQUERELLA

Global Head of Business Development at "Drivewealth"

Jeff Pasquerella joined "DriveWealth" in 2019 and has an extensive professional background in the securities industry. He spent 17 years with FINRA where he was the Senior Vice President and Regional Director of the South Region of FINRA from 2013-2016. During the period of 2013-2016, Jeff also oversaw FINRA's National AML Investigative Unit and the creation of FINRA's Helpline for Seniors.
In 2017, Jeff took on the role of Managing Director and Head of Financial Crime Compliance for the Americas at UBS. After UBS, he served as the General Counsel of Benchmark Investments Inc. and American Global Wealth management, Inc. He is a graduate of Villanova University with a degree in accounting and an alum of Pace University as a Doctor of Law (JD). He is NY and CT bar licensed and was licensed as a CPA.
JONAS RIMAVIČIUS

CFO at Ignitis Group

Jonas Rimavičius is a CFO at Ignitis Group with extensive experience in corporate finance, M&A and capital markets projects. He has been with Ignitis Group for the last 7 years, where he has led a number of strategic projects, including IPO and multiple green bond transactions. Jonas is also the Chairman of the Board of Ignitis Renewables, where he contributes to the development of Green Generation portfolio.
Before joining Ignitis Group, Jonas accumulated experience in investment banking and corporate finance at Swedbank, EY and Telia.
He has a master's degree in Business Administration from University of Cambridge, and bachelor's degree in Accounting and Finance from University of Warwick. He has also completed a CFA programme.
ROLANDAS JUTEIKA

Head of Wealth & Trading (EEA) at Revolut 

Rolandas Juteika has accumulated 13+ years of professional experience in the banking industry with a focus on investment products. Since June 2021 he is leading the wealth and trading business for European Economic Area (EEA) customers at Revolut, the fastest growing British fintech. For a few past years Rolandas has built a passion for building mobile apps.
BJØRN SIBBERN
President, European Markets at Nasdaq
Bjørn Sibbern is President, European Market Services at Nasdaq. In this role, he works closely across all of Nasdaq's European Markets teams to deepen the relationships between Nasdaq and institutional and main street investors, broker dealers and regulators in the region.
With over a decade of experience at Nasdaq, Bjørn has emerged as an influential leader within Nasdaq and the broader industry. Prior to his current role as President, European Market Services, he was Executive Vice President for Global Information Services (GIS), based in New York City. He has also previously led Nasdaq's Global Commodities business, while also serving as President of the Nasdaq Copenhagen Exchange.
In an earlier role, Bjørn managed the company's Nordic Cash Equities and Derivatives Markets.
Bjørn brings experience from both sides of the transaction business as he has held leading positions at Nordic broker firms and covered diverse leading positions at the Nordic exchanges.
VYTAUTAS PLUNKSNIS
Founder and Chairman of the Board of the Lithuanian Investors' Association
Vytautas Plunksnis has more than 20 years of experience working in the Baltic private equity and capital markets, investing across all of Europe and handling M&A transactions. His other areas of expertise include the control of business operations and the development of strategies for business expansion.
The majority of his professional career has been spent with the leading Baltic asset management group Invalda INVL, with assets under management of more than EUR 1,7 bln, where he has worked in different positions since 2016, starting as a financial analyst.
Currently, Vytautas is a Board member and Head of Private Equity at INVL Asset Management – a leading Lithuanian multi-asset manager. He holds different positions on the boards of portfolio companies. The company manages two banks: Šiaulių bankas, the largest Lithuanian capital bank and BC "MoldovaAgroindbank" (maib), a leader in the Moldovan banking market in which he holds the position of Chairman of the Supervisory Board.
Vytautas is also Founder and Chairman of the Board of the Lithuanian Investors' Association.
ARMINTA SALADŽIENĖ
Vice President, Head of Post Trade, European Markets at Nasdaq

Since 2017 Arminta serves as a Vice President of European Markets at Nasdaq, responsible for the Post Trade business unit, which provides stock exchange, central securities depository (CSD) and other post trade services in Estonia, Latvia, Lithuania, Iceland, and Sweden. She chairs the Supervisory Boards of several regulated entities, including Nasdaq CSD SE, Nasdaq Vilnius AB, Nasdaq Tallinn AS, Nasdaq Riga AS, as well as the BMR Oversight Committee under Nasdaq Copenhagen. In addition, Arminta is the General Manager of Nasdaq Vilnius Services, the entity which hosts an over 400 talent strong Nasdaq's Global Technology and Business Services Center in Vilnius, Lithuania.
Arminta has a 25 years' professional track record in the capital markets. During her career she served in various roles spanning marketing, market data, project management, product development, advancing to general management in 2007. During 2007-2017, she acted as President of the Vilnius Stock Exchange and in 2012-2017 as VP, Head of Nasdaq Baltic Markets, leading the development and integration of the markets in Estonia, Latvia and Lithuania into a harmonized, well regulated and technologically advanced regional market. Arminta was also behind the pioneering consolidation, relicensing and replatforming of the 4 national CSDs into a single European entity, Nasdaq CSD SE, licensed under the EU CSD Regulation to provide services in 4 jurisdictions.
In addition, Arminta is committed to advancing sound corporate government, financial literacy and women empowerment. For 15 years, she has been actively engaged in the NGO work and pro bono counselling to the public sector with the aim of advancing the economic and societal development in Lithuania and the rest of the Baltic region, recognized with international and national awards for this work.
VYTAUTAS EIDUKAITIS
Chairman of Financial Markets Committee at Lithuanian Banking Association
Mr. Vytautas Eidukaitis has more than 20 years of experience in the banking industry. After his university studies he started off as FX dealer and promptly continued his professional career in different managerial positions being responsible for multiple product lines including assignments across Baltic countries. All those roles were related to Financial Markets products and services, an area where Vytautas has gathered a lot of expertise. Currently Vytautas is heading Financial and Capital Markets activities at "Swedbank", AB, covering delivery of Markets and Securities services products to large corporates and institutional clients directly, and supporting the rest of the bank serving the retail segment. As a side role, Vytautas was chosen to chair the Financial Markets Committee in the Lithuanian Banking Association, an honorable role in the committee, the activities of which are targeted at driving the development of Financial Markets in Lithuania.
ANDRIUS NAČAJUS
Head of Luminor Lithuania

Graduate of Stockholm School of Economics, Andrius is a seasoned banker of Nordic variety – honest, dedicated, persistent and straightforward. His career in the financial world began in 1999 when he spent almost 3 years in a position of Senior Associate at Trigon Capital, Estonian asset management firm. In 2002, Andrius became a Head of Investment banking at DnB-Nord bank in Vilnius, Lithuania. Later on, he has been awarded a position of the Head of DNB Markets in 2010 and headed the Corporate Bank division of DNB bank in Vilnius in 2014. Andrius is a country head of Luminor from the very beginning of bank's activities in the Baltics. In 2019 he became a head Luminor's Corporate banking as well. Andrius is a keen traveller. He speaks Lithuanian, English, Russian and Norwegian. Norway is his favourite travelling destination.
Eivilė Čipkutė
President of the Lithuanian Banking Association
Economist dr. Eivilė Čipkutė was appointed President of the Lithuanian Banking Association in 2020.
Previously E. Čipkutė worked as a senior policy advisor at the European Investment Fund office in Brussels, Belgium. She also worked at World Bank's headquarters in Washington, D.C., USA where she served as senior advisor and advisor to the World Bank's Office of the Executive Director of the Nordic and Baltic Countries.
Before continuing her career in international institutions, E. Čipkutė worked for eight years at the Lithuanian Ministry of Finance, where she headed the Financial Markets Policy Department, was the board chairperson of Lithuanian state-owned insurance company "Mortgage insurance" and board member of Lithuanian state-owned company INVEGA.
Moreover, E. Čipkutė represented Lithuania in the Financial Services Committee of the EU Council and the Financial Services Working Party, in the European Banking and Securities Committees of the European Commission and conducted negotiations on the establishment of the EU Banking Union during the Lithuanian Presidency of the EU Council.
E. Čipkutė has obtained master's degree in international business at Georgetown University in the USA and has defended her doctoral dissertation in the field of social sciences and economics at Vilnius University, where she also taught a course in international economics for several years.
​ANDRES SUIMETS
Head of Private Banking and Wealth Management at Swedbank Estonia
Andres Suimets is the Head of Private Banking and Wealth Management at Swedbank Estonia. Andres is a leading expert in investment and capital markets in Estonia having in previous roles worked on the largest transaction during the last decade including such IPOs as Port of Tallinn, Enefit Green and Ignitis. Andres has been deeply involved in coordinating retail offerings of various IPOs including Enefit Green where over 4% of the Estonian population participated making it one of the most successful retail offerings worldwide. Andres has also worked closely to develop retail investor base in Estonia creating Swedbank Investment School program and launching one of the most popular podcast in Estonia "Investment Talks" that is dedicated to raising investment awareness among retail investors.
​Mahmood Pradhan
Deputy Director, European Department at International Monetary Fund
Mahmood Pradhan is a Deputy Director in the European Department at the International Monetary Fund with primary responsibility for financial sector policies and regulation and, leads the IMF's work on EMU architecture, including the Banking and Capital Market Unions.  He was the IMF's mission chief for the Euro Area from 2011 to 2019 and earlier the IMF's mission chief for Japan, and Assistant Director in the Monetary and Capital Markets Department.  Mr. Pradhan also spent a long period in the private financial sector, as Chief Emerging Markets Strategist at Tudor Investment Corporation and subsequently an Emerging Markets Portfolio Manager at a macro hedge fund in London.  In his early career, Mr. Pradhan was an economist on Monetary and Financial market issues at the Bank of England.
Informacija ruošiama...
​Rimantas Šadžius
Former Member of the European Court of Auditors
Rimantas Šadžius was a Member of the European Court of Auditors from 2016 to 2022. His work there focused on the regulation of markets and competitive economy, especially the European Union's financial governance, with its Banking Union, the Capital Markets Union and the European System of Financial Supervision. He recently reported on the status of EU capital markets and the Single Market for investment funds, including SMEs access to finance and investor protection in the EU. Previously, in 2007–2008 and 2012–2016, Mr Šadžius served as the Minister of Finance of Lithuania. He coordinated Lithuania's accession to the Eurozone from 2015, chaired the ECOFIN during Lithuania's Presidency of the Council in 2013.
Informacija ruošiama...
​Tomas Kontautas
Country Managing Partner, Sorainen

Tomas Kontautas is a Country managing partner at Sorainen Lithuania. He has over 20 years of extensive experience providing practical advice to help businesses navigate insurance law and banking regulatory processes.
T. Kontautas developed a strong banking regulatory profile while dealing with complex regulatory matters of traditional financial market players and the fintech industry. He also advises on environmental, social and governance (ESG) matters. T. Kontautas contributed to the development of the Lithuanian Strategy and Action Plan on Sustainable Finance.
T. Kontautas works with Lithuanian and international clients across a broad range of sectors, including energy, infrastructure, banking, fintech, insurance, capital markets, fund structuring and asset management, non-banking financing, and also lectures at Vilnius University.
Tomas Kontautas
"Sorainen" Lietuvos biuro vadovaujantis partneris

Tomas Kontautas yra "Sorainen" Lietuvos biuro vadovaujantis partneris. Turi daugiau kaip 20 metų patirties teikiant praktines konsultacijas, skirtas padėti įmonėms orientuotis draudimo teisės ir bankų veiklos reguliavimo procesuose.
Spręsdamas sudėtingus tradicinių finansų rinkos dalyvių ir "fintech" sektoriaus reguliavimo klausimus, T. Kontautas tapo bankininkystės reguliavimo srities ekspertu. Jis taip pat konsultuoja aplinkos, socialiniais ir valdymo (ESG) klausimais. T. Kontautas prisidėjo prie Lietuvos tvariųjų finansų strategijos ir veiksmų plano rengimo.
T. Kontautas dirba su klientais iš Lietuvos ir užsienio, atstovaujančiais įvairiems sektoriams, tarp jų – energetikos, infrastruktūros, bankininkystės, "fintech", draudimo, kapitalo rinkų, fondų struktūrizavimo ir turto valdymo, nebankinio finansavimo, taip pat dėsto Vilniaus universitete.
​David Wright
President of EUROFI
David Wright is the current President of EUROFI, the European financial services think tank and a specialist partner of Flint-Global, a strategic business consultancy based in London providing advice on international policy and regulatory developments for financial services clients. David joined Flint after over 34 years in the European Commission in Brussels. From 2000 to 2010 he was first Director, then Deputy Director General for financial services policy, where he played a leading role in the integration of European capital markets and the EU's response to the financial crisis. He was the rapporteur on both the Lamfalussy and the De Larosière Committees which changed the EU's institutional framework for financial services, setting up bodies such as the European Banking Authority, the European Securities and Markets Authority, the European Insurance and Occupational Pensions Authority and the European Systemic Risk Board at the European Central Bank. David has unrivalled international regulatory experience in financial services. After leaving the European Commission he was the Secretary General of the International Organisation of Securities Commissions (IOSCO) from 2012-2016. He has also represented the European Commission and IOSCO at the Financial Stability Board and led the EU-US Financial Markets Regulatory Dialogue for many years.
​Gintarė Skaistė
Minister of Finance of the Republic of Lithuania

Gintarė Skaistė currently is the Minister of Finance of the Republic of Lithuania. She is an economist with a PhD in social science.
The Magazine The Banker, a member of the Financial Times publication group, announced G. Skaistė to be the winner of the Finance Minister of the Year in global and European context.
The major achievement of G. Skaistė – plan New Generation Lithuania prepared in record time, called by President of the European Commission U. Von der Leyen as excellent, which will play a crucial role in Lithuania's rise with a stronger economy, accelerating the digital and green transformation. Lithuania has already submitted the first payment request and a request for EUR 1 billion for supplementing the plan.
Having started with great energy, G. Skaistė has not slowed down the pace during the two years of her term. The most significant initiatives launched include the ambition for Lithuania to become the AMLA competence centre in Europe; the Baltic Capital Markets Development Acceleration Fund for creating a more visible to foreign investors pan-Baltic capital market and increasing the opportunities for SME's. Even 6 budgets were approved to help people and businesses absorb the shock of inflation and rising energy prices, introducing a wide range of measures worth more than EUR 3.7 billion. Also, the plan for EU Funds' Investments of almost EUR 8 billion was approved.
Moreover, Lithuania worked successfully to provide various aid measures to Ukraine for EUR 660 million or 1.01% percent of GDP. Finally, in response to geopolitical challenges, funding for national security was increased by 73%, and border control was strengthened with probably the most modern railway X-ray system in the EU.
​Vaida Česnulevičiūtė
Vice-Minister of the Ministry of Finance of the Republic of Lithuania

Currently Ms Vaida Markevičienė holds the position of the Vice-Minister of the Ministry of Finance of the Republic of Lithuania. In this position Vice-Minister  V. Markevičienė is responsible for the areas of the European Union investments; international financial assistance; financial market policy; National Fund; Municipal Financial Affairs Group.
In 2019-2020 she was the advisor to the President of the Republic of Lithuania for economics and innovations. From 2014 to 2019 Ms V. Markevičienė worked for the Bank of Lithuania in various leading positions. In October 2018 – May 2019 she underwent a traineeship at the European Central Bank. From 2009 to 2016 she worked for the law firm Eversheds Saladžius and the Financial Mechanism Office of the European Free Trade Association.
Ms V. Markevičienė holds the Master's Degree in Commercial Law obtained at Vilnius University. She also studied international banking and finance law at University College London.
​Werner Hoyer
President of the European Investment Bank
Werner Hoyer has a PhD (economics) from Cologne University where he also started his career in various positions. Dr Hoyer served for 24 years as a Member of the German Bundestag. During this period, he held the position of Minister of State at the Foreign Office on two separate occasions. In addition, he held several other positions, including that of Whip and FDP Security Policy Spokesman, Deputy Chairman of the German-American Parliamentary Friendship Group, FDP Secretary General and President of the European Liberal Democratic Reform Party (ELDR).
Upon appointment by the EU Member States, Dr Hoyer commenced his first term as EIB President in January 2012. His mandate was renewed for a second term commencing on 01 January 2018.
Dr Hoyer and wife Katja have two children.
​Gediminas Šimkus
Chairman of the Board of the Bank of Lithuania
Gediminas Šimkus is a Chairman of the Board of the Bank of Lithuania and a member of the Governing Council of the European Central Bank. He joined the Bank of Lithuania in 2002, and over the 18 years of his work at this institution consistently furthered his career, gaining experience in banking supervision, financial stability, analysis and forecasting of global and domestic economic developments, monetary policy formation, macro-prudential and economic policy decision-making, statistical compilation and dissemination. Two years spent working at the European Central Bank (ECB) contributed even more to his knowledge and experience. As Member of the Board of the Bank of Lithuania, he oversaw the field of banking and financial stability.
​INGA SKISAKER
CEO Swedbank Lithuania
Inga Skisaker has joined Swedbank Lithuania as CEO and Chairwoman of the Board in September 2021. Before joining Swedbank, she had leading positions in Nordea Bank, including senior positions in Nordea Bank ABP, Head of Nordea Baltics and Head of Nordea Lithuania. Prior to her career in Nordea she was the CEO of one of the largest retailers in Lithuania – RIMI (part of ICA group). Inga Skisaker used to work as an independent board member at Telia Lithuania, was a board member at Baltic Management Institute and Investors Forum Lithuania.
​Tomas Thyblad
Vice President at Nasdaq, Head of ESG Solutions

After his studies Tomas began his career at Sveriges Riksbank, where he was responsible for the implementation of monetary policy.
Back in 2002, Tomas started at NASDAQ – Beginning as a business analyst and bid manager at OMX Technology before moving over to OMX Treasury, where he became the Vice President and Treasurer for the Non-US entities. Continuing as a Vice President, this time for Nasdaq Clearing, Tomas was also the Chief Risk Officer and the Chairman of the Clearing Risk Committee and Default Committee. Afterwards, Tomas moved to Nasdaq Treasury and became the Head of Financial Risks and Treasury Operation in EMEA / APAC. Tomas transferred back to Nasdaq Clearing in 2019 to be interim Head of Clearing Risk and Programme Director for the Risk Management Enhancement Programme.
As of April 2020, Tomas is the Vice President and Head of ESG Solutions, European Markets for Nasdaq, where he is responsible for coordination of initiatives and the tactical and strategic work around offerings in the Environmental, Social, and Governance area. He also serves as Director of the Board of Nasdaq Clearing as well as Council member in the Supervisory Council in Nasdaq CSD.
​Kęstutis Juščius
CEO of AUGA group

Kęstutis Juščius is the CEO and main shareholder of AUGA group, Europe's largest vertically-integrated organic food producer, which is now transforming to AgTech. Listed on the Nasdaq Vilnius, with over 1200 employees, the company is often presented as an example of sustainability and good corporate governance, and of maintaining agility even as a large and complex business.
Through his unique philosophy of marrying agriculture with technological innovation, Kęstutis spearheads an expert team of agronomists, engineers, and tech innovators that are working together to create a technology-driven, globally adaptable food production system that minimizes greenhouse gas emissions.
Kęstutis is the one to talk to about the issues of sustainability and resilience in agriculture and about real solutions to these challenges. He also has valuable insights on the management of a very complex business with an independent board, creativity, technology development, and thinking big to change the world and actually doing it.
​Sonata Gutauskaitė-Bubnelienė
CEO and Chairwoman of the Management Board at SEB bank Lithuania
Sonata started her career at SEB more than 20 years ago as a client consultant and has held a number of senior positions within the bank. Before becoming the bank's CEO, Sonata was responsible for Baltic Retail business in the three Baltic banks at SEB. She has a deep experience in banking, having worked for SEB in a variety of teams, areas and markets with a focus on innovation, digitization and sustainability.
​Simonas Gustainis
Managing Partner, BaltCap
BaltCap is a multi-strategy private equity investor in the Northern and Central Europe that currently manages around EUR 500 million of capital and has a portfolio of 45 companies across four different strategies, including buyout, infrastructure, venture capital and growth capital. Sustainability is at the roots of the firm since its foundation in 1995 when EBRD and Scandinavian investors established the first Baltics-oriented fund.
Simonas is with BaltCap since 2004. He is also a chairman of the investment committee at BaltCap Infrastructure Fund which has deployed almost EUR 300 million in the Baltic States and Poland targeting reduction in carbon emissions since 2017. During the 18 years in the firm he has witnessed and was involved in the evolution of the approach from reporting to risk management to impact investing. Simonas holds an EMBA from INSEAD.
​Ingrida Šimonytė
Prime Minister of the Republic of Lithuania
Ms Ingrida Šimonytė is the Prime Minister of the Republic of Lithuania. From 2009 to 2012 she was the Minister of Finance of Lithuania, from 2013 to she was a Member of the Board at the Bank of Lithuania, also a lecturer and the President of the Council of Vilnius University. Ms Šimonytė was elected to the Parliament in 2016 and worked with the Committee on European Affairs, Anticorruption Commission, Commission for the Rights of People with Disabilities, was the Chair of the Committee on Audit. In 2020 she was re-elected for a second term. Ms Šimonytė holds Master's degree in Economics. During the pandemics she was volunteering for some NGOs. Today she is volunteering in different activities helping Ukrainian families forced from their homeland due to the Russia's war against Ukraine.